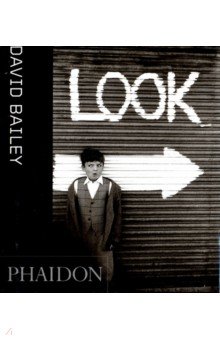 Автор:
Higgins Jackie
Издательство:
Phaidon
Год издания: 2018
ISBN: 978-0-7148-5783-1
Наличие:
на складе
One of the first celebrity photographers, David Bailey socialized with many of the cultural icons of the 60s — he lived with Mick Jagger, married the legendary French film actress Catherine Deneuve and had relationships with the models Jean Shrimpton and Penelope Tree. Along with Brian Duffy and Terence Donovan, he was one of the 'Terrible Trio' — self-taught East End boys who rebelled against the precious style of fashion portraiture as practiced by society photographers like Cecil Beaton and Norman Parkinson. His own fame was confirmed when director Michelangelo Antonioni used him as inspiration for the character of fast-living photographer Thomas Hemmings in cult film «Blow-Up» (1966). Outside the world of fashion photography, Bailey has pursued numerous personal and commercial projects; documenting the streetscapes of London, photographing the people and places of Havana, Cuba, and producing an intimate series of portraits of model Catherine Bailey, his current wife. He has also created record-sleeve art, feature films, documentaries and around 500 commercials. The vigour and variety of his work has made him the subject of numerous exhibitions, including a major traveling show that opened at the Barbican, London, in 1999 entitled «The Birth of Cool». This handsome monograph provides an overview of Bailey's career, including works from key monographs such as his debut Box of Pin-Ups (1964) and the controversial series The Lady is a Tramp (1995). The book, on a photographer whose reputation only continues to grow, will appeal to all photography enthusiasts and students, and to anyone with an interest in popular culture of the 1960s onwards.



Designed in the USSR: 1950-1989
A fascinating glimpse into design behind the Iron Curtain, revealed through the products and graphics of everyday Soviet life. This captivating survey of Soviet design from 1950 to 1989 features more than 350 items from the Moscow Design Museum's unique collection. From children's toys, homewares, and fashion to posters, electronics, and space-race ephemera, each object reveals something of life in a planned economy during a fascinating time in Russia's history. Organized into three chapters — Citizen, State, and World — the book is a micro-to-macro tour of the functional, kitsch, politicized, and often avant-garde designs from this largely undocumented period.

City Guide St Petersburg
,
Samarina Ksenia
The fast-track guide for the smart traveller Wallpaper* City Guides present a tightly edited, discreetly packaged list of the best a location has to offer the design conscious traveller. Here is a precise, informative, insider's checklist of all you need to know about the world's most intoxicating cities. Whether you are staying for 48 hours or five days, visiting for business or a vacation, we've done the hard work for you, from finding the best restaurants, bars and hotels (including which rooms to request) to the most extraordinary stores and sites, and the most enticing architecture and design. Wallpaper* City Guides enable you to come away from your trip, however brief, with a real taste of the city's landscape and the satisfaction you've seen all that you should. In short, these guides act as a passport to the best the world has to offer.

Dali
,
Masters Christopher
Salvador Dali (1904-89) is one of the most controversial and paradoxical artists of the twentieth century. A painter of considerable virtuosity, he used a traditional illusionistic style to create disturbing images filled with references to violence, death, cannibalism and bizarre sexual practices, from the extraordinary fluid watches in The Persistence of Memory to the gruesome monster in Soft Construction with Boiled Beans and the fetishistic lobster in the famous Lobster Telephone.

Steve McCurry: the Iconic Photographs/ Стив МакКари
,
МакКари Стив
Американский фотограф Стив МакКарри повсеместно известен как один из наилучших современных фотохудожников, за свою долгую творческую жизнь он собрал множество наивысших наград в области фотографии. Монография, которую вы видите, собрала под обложкой его самые яркие и красивые работы, снятые в разных уголках планеты за последние 30 лет. Способность СМ пересекать языковые и культурные границы в погоне за ускользающими мгновениями человеческого бытия поражает. Метко подмечая прекрасные формы, силуэты, цвета и симметрии, он открывает для нас окна в другие миры. В таком большом формате образы СМ особенно впечатляющи. Немного больше реальных размеров его портреты оказывают обезоруживающее воздействие на ваше восприятие, когда даже самые незначительные детали второго плана четко видны на фотографии. Портреты детей, паломников и фермеров представлены наряду с видами древних храмов, наводненных людьми городских улиц, фантастических горных пейзажей и мирно текущей повседневной жизни — люди ловят рыбу, играют, работают, молятся. Размером со страницу, а то и с разворот, фотографии размещены так, чтобы оказать на читателя наибольшее впечатление. Для удобства на последних страницах все альбомные иллюстрации приводятся совсем маленькими, с номерами страниц и краткими статьями.

Steve McCurry
,
Bannon Anthony
Phaidon
2011, ISBN: 978-0-7148-6259-0
Steve McCurry is best known for his evocative colour photography of Southeast Asia. He has captured stories of human experience which, in the finest documentary tradition, cross boundaries of language and culture. McCurry's career was launched in 1979 when he crossed the border from Pakistan into rebel-controlled Afghanistan just before the Russian invasion. This body of work won him the prestigious Robert Capa Gold Medal. A contributor to National Geographic for many years and a member of Magnum Photos since 1986, McCurry's images have become modern icons.

10,000 Years of Art
Phaidon
2012, ISBN: 978-0-7148-4969-0
Following on from «The Art Book» (1994), «30,000 Years of Art» provides an original and accessible way of looking at art. On its publication in 2007, «The Daily Telegraph» described it as 'a bold new publishing event that promises to redefine the parameters of art history'. In this mini format edition of the book, 500 great works of art from all periods and regions in the world have been carefully selected from the original book and are again arranged in chronological order, breaking through the usual geographical and cultural boundaries of art history to celebrate the vast range of human artistry across time and space. The book presents art in a way different from other art history compendia, revealing the diversity, or in many cases similarity, of man's artistic achievements through time and around the globe. Ordered chronologically, the resulting timeline of works leads to compelling browsing: surprising juxtapositions offer intellectual pleasure and a sense of wonder and discovery. The selection of works from across the world, arranged in the sequence in which they were made, takes the reader on a global and historical journey, responding to such questions as 'where does the earliest art appear?' What were artists creating in China or Africa while Rembrandt was painting portraits in Leyden? How were similar subjects — equestrian themes, landscapes, religious scenes — manipulated by artists in Aztec Mexico and Medieval Europe? While artworks from ancient Greece or the European Renaissance or pre-Columbian Americas will be interspersed with contemporaneous works created in Africa, India or Japan, an extraction of the Greek or Renaissance or American works could stand alone as an essential abridgement of the finest art of that period or culture. The selection of works is non-hierarchical and includes both fine and decorative arts — most commonly painting and sculpture, but also textiles, masks, ceramics and jewellery. Primarily functional arts (furniture, architecture, industrial and graphic design etc.) are not covered. Each work is accompanied by key caption information (date, title, place of origin, style or culture, medium, dimensions etcetera), and a text that provides critical review of the work, placing it in its art historical context and thus explaining its contribution to the development of the history of art.