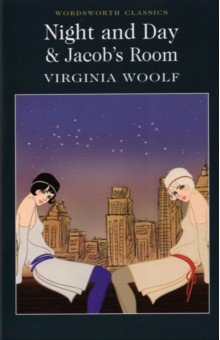 Автор:
Woolf Virginia
Издательство:
Wordsworth
Год издания: 2012
ISBN: 9781840226805
Серия:
Classics
Наличие:
отсутствует
Virginia Woolf's second novel, Night and Day (1919), portrays the gradual changes in a society, the patterns and conventions of which are slowly disintegrating; where the representatives of the younger generation struggle to forge their own way, for '... life has to be faced: to be rejected; then accepted on new terms with rapture'. Woolf begins to experiment with the novel form while demonstrating her affection for the literature of the past. Jacob's Room (1922), Woolf's third novel, marks the bold affirmation of her own voice and search for a new form to express her view that 'the human soul ... orientates itself afresh every now & then. It is doing so now. No one can see it whole therefore.' Jacob's life is presented in subtle, delicate and tantalising glimpses, the novel's gaps and silences are as replete with meaning as the wicker armchair creaking in the empty room.


Другие товары в серии «Classics»

Dr Jekyll and Mr Hyde
,
Stevenson Robert Louis
In seeking to discover his inner self, the brilliant Dr Jekyll discovers a monster. First published to critical acclaim in 1886, this mesmerising thriller is a terrifying study of the duality of man's nature, and it is the book which established Stevenson's reputation as a writer. Also included in this volume is Stevenson's 1887 collection of short stories, The Merry Men and Other Tales and Fables. The Merry Men is a gripping Highland tale of shipwrecks and madness; Markheim, the sinister study of the mind of a murderer; Thrawn Janet, a spine-chilling tale of demonic possession; Olalla, a study of degeneration and incipient vampirism in the Spanish mountains; Will O' the Mill, a thought-provoking fable about a mountain inn-keeper; and The Treasure of Franchard, a study of French bourgeois life.

The Complete Illustrated Fairy Tales of The Brothers Grimm
,
Grimm Jacob & Wilhelm
Jacob Grimm (1785-1863) and his brother Wilhelm (1786-1859) were philologists and folklorists. The brothers rediscovered a host of fairy tales, telling of princes and princesses in their castles, witches in their towers and forests, of giants and dwarfs, of fabulous animals and dark deeds. Together with the well-known tales of Rapunzel, The Goose-Girl, Sleeping Beauty, Hansel and Gretel and Snow White, there are the darker tales such as Death's Messengers which deserve to be better known, and which will appeal not only to all who are interested in the history of folklore, but also to all those who simply love good story-telling.

The Odyssey
,
Homer
Homer's great epic describes the many adventures of Odysseus, Greek warrior, as he strives over many years to return to his home island of Ithaca after the Trojan War. His colourful adventures, his endurance, his love for his wife and son have the same power to move and inspire readers today as they did in Archaic Greece, 2800 years ago. This poem has been translated many times over the years, but Chapman's sinewy, gorgeous rendering (1616) stands in a class of its own. Chapman believed himself inspired by the spirit of Homer himself, and matches the breadth and power of the original with a complex and stunning idiom of his own. John Keats expressed his admiration for the resulting work in the famous sonnet, 'On first looking into Chapman's Homer': 'Much have I travelled in the realms of gold...' This new Wordsworth edition of Chapman's Homer contains accessible annotation, and a detailed introduction that places his masterpiece in the context of his own day, and discusses its influences on later poets.

The Mayor of Casterbridge
,
Hardy Thomas
None of the great Victorian novels is more vivid and readable than The Mayor of Casterbridge. Set in the heart of Hardy's Wessex, the 'partly real, partly dream country' he founded on his native Dorset, it charts the rise and self-induced downfall of a single 'man of character'. The fast-moving and ingeniously contrived narrative is Shakespearian in its tragic force, and features some of the author's most striking episodes and brilliant passages of description.

Nostromo
,
Conrad Joseph
Nostromo is the only man capable of the decisive action needed to save the silver of the San Tome mine and secure independence for Sulaco, Occidental province of the Latin American state of Costaguana. Is his integrity as unassailable as everyone believes, or will his ideals, like those which have inspired the struggling state itself, buckle under economic and political pressures? Nostromo is an extraordinary illustration of the impact of foreign commercial exploits on a young developing nation, and the problems of reconciling individual identity with a social role. Conrad peoples his imaginary Latin American state with a multi-national cast of fully-rounded characters to achieve striking realism and create a novel that he called 'my largest canvas'.

The Complete Novels of Jane Austen
,
Austen Jane
The perfect gift for any Jane Austen lover for only GBP19.99. Each boxset contains six books, together creating a comprehensive collection of Austen's best and much-loved works. Beautifully packaged in a ridged, matt-laminated slipcase with metallic detailing, complete with strikingly attractive, bespoke artwork.

The Complete Bronte Collection
,
Bronte Anne
,
Бронте Эмили
,
Бронте Шарлотта
The perfect gift for any Bronte Sisters lover for only GBP19.99. Each boxset contains seven books, together creating a comprehensive collection of the Bronte Sisters' best and much-loved works. Beautifully packaged in a ridged, matt-laminated slipcase with metallic detailing, complete with strikingly attractive, bespoke artwork.

Memoirs of Sherlock Holmes, The
,
Doyle Arthur Conan

The Railway Children
,
Nesbit Edith
Roberta, Phyllis and Peter have their comfortable lives in London thrown into disarray by the unexpected disappearance of their father. They are forced to move to a small cottage in the countryside with their mother, who struggles to make ends meet by writing books. The children find solace in a stretch of railway track and the station nearby, and befriend the railway porter, who teaches them about running the station, and an old gentleman who takes the 9.15 train every day. Through this love of the trains they are led on many exciting adventures, including a quest to discover the secret of their father's disappearance. One of the most popular children's books ever written, E. Nesbit's tale has enchanted generations of readers since it was first released in 1906. It has been adapted for the screen and the stage many times, and its story of innocence, intrigue and discovery remains perfectly poignant today. Beautifully illustrated by Peter Bailey, this edition contains extra material for young readers including a test yourself quiz and a glossary.

The Phoenix and the Carpet
,
Nesbit Edith
When Cyril, Anthea, Robert and Jane accidentally destroy a carpet in their London home with fireworks, their parents replace it with a second-hand one. Upon unfurling it, the children find an egg inside, and, when one of them accidentally drops it into the fire, it hatches into a magical golden, who tells them that he can take them on the carpet to any location they wish. This revelation sets the siblings — and their baby brother Lamb — off on wild adventures, taking them around London and to far-flung destinations such as India and a remote tropical island. After the success of Five Children and It, E. Nesbit decided to recast its much-loved characters in this sequel, which has now become a classic in its own right, enchanting generations of readers and inspiring many film and television adaptations. Beautifully illustrated by Ella Okstad, this edition contains extra material for young readers including a section on 'Other Famous Stories Involving Wishes', a test yourself quiz and a glossary.

The Village
,
Bunin Ivan
Ivan Bunin's first published work, The Village is a bleak and uncompromising portrayal of rural life in south-west Russia. Set at the time of the 1905 Revolution and centering on episodes in the lives of two peasant brothers — "characters sunk so far below the average of intelligence as to be scarcely human" — it reveals the pettiness, violence and ignorance of life on the land. At once nostalgic for a bygone more innocent age and foreshadowing the turbulences of the twentieth century, Bunin's narrative is a triumph of bitter realism, shot through with the author's classical style and precision of language. This edition contains detailed notes on the text, extra material about the author and a carefully selected bibliography. There is also an appendix containing the first few pages of The Village in the original Russian.

Oblomov
,
Goncharov Ivan
First published in 1859, Oblomov is an indisputable classic of Russian literature, comparable in its stature to such masterpieces as Gogol's Dead Souls, Tolstoy's Anna Karenina and Dostoevsky's Brothers Karamazov. The book centres on the figure of Ilya Ilyich Oblomov, a member of the dying class of the landed gentry, who spends most of his time lying in bed gazing at life in an apathetic daze, encouraged by his equally lazy servant Zakhar and routinely swindled by his acquaintances. But this torpid existence comes to an end when, spurred on by his crumbling finances, the love of a woman and the reproaches of his friend, the hard-working Stoltz, Oblomov finds that he must engage with the real world and face up to his commitments. Rich in situational comedy, psychological complexity and social satire, Oblomov — here presented in Stephen Pearl's award-winning translation, the first major English-language version of the novel in more than fifty years — is a timeless novel and a monument to human idleness.